There is a misconception that feathers take a lot of time to learn and quilt. So NOT true!
With this course your designs would quilt up faster unmarked than marked...a perfect technique for the beginning quilter!
Did you know that because feathers are FAST, they could be machine quilted efficiently without a lot of drafting and marking, which saves time for you!
Plus we show you how to make them up as you go, as you come to the area.

And if you quilt for others this course would pay for itself with less than one quilt.
This course up close video format is even better than a classroom setting at a show and trying to see the instructors work on a large screen. Pause, rewind, and relax knowing you can hear, see and do the practice patterns on your schedule right at your own machine 24/7. And this course is yours forever.

If you want to share with your friends clickity click click the social buttons.

Take your smartphone, tablet or laptop right to your machine for easy hands-on learning any time any where.

So... are you ready to add fabulous beautiful feather patterns and designs to your quilts without a lot of drafting, marking and extensive layouts?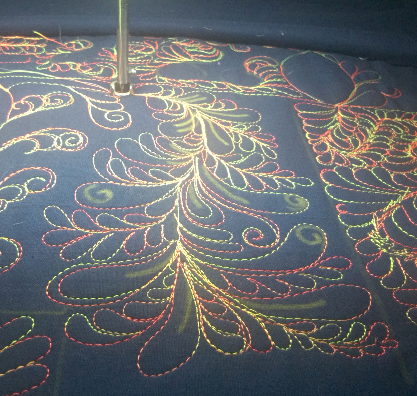 Get dozens & dozens of feathers patterns and designs...because Feathers not only define the quilt, they define the machine quilter.
Get CONTROL of your Feathers:

- Learn the 4 feathering style patterns.
- Smooth out your stitching.
- Alter and embellish feathers for prettier designs.
- Embellish for greater density.
- Use the right feather for the right area and pattern.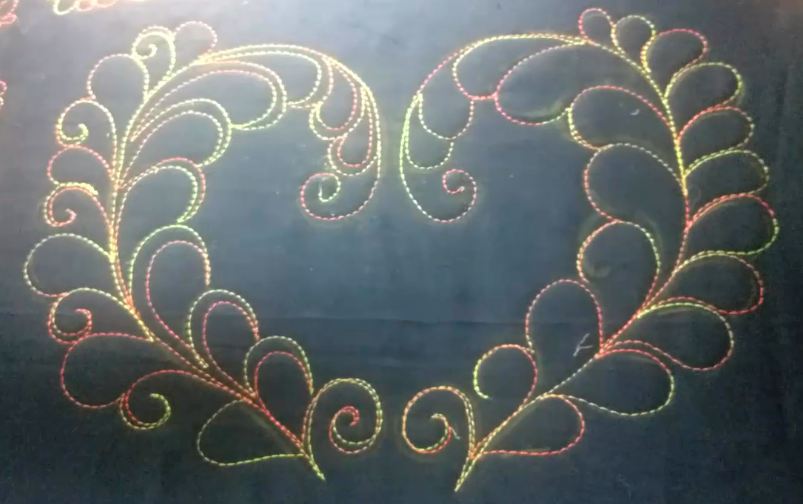 Learn the 4 Feathering Styles Step-by-Step and where to use them quickly and easily.
Here is what you will get:

- Step-by-step exercises for all levels of skill
- Simple no-mark techniques
- Bobbles and Wobbles gone with "Wiggle Room"

- Faster feather design layout
- Irresistible patterns
- Design "as you go" strategies
- Stress free how-to's for endless feather spines, blocks, sashing, fill, meanders and borders.
- Downloadable PDF's patterns
- Certificate of Achievement
Let the feathering begin!

Quilt Happy, Sally Terry
See Lecture 65 for preview of Feathered initial "S"