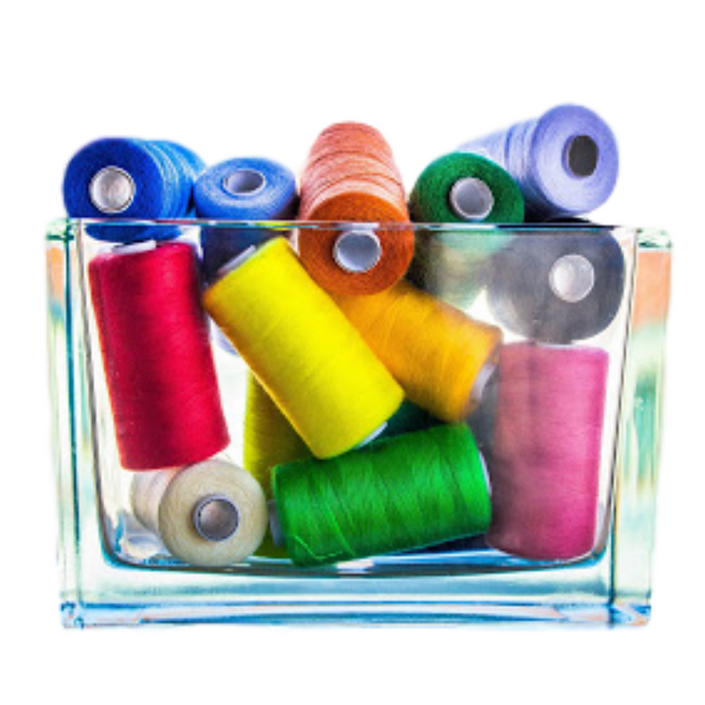 Is It Your Thread or Is It Your Longarm or Home Sewing Quilting Machine?
Learn What Type Of Thread To Use For Quilting and How To Run It
Watch Video
I had never pieced or quilted a quilt before I purchased my first longarm.
"What?!" you say...who does that?
I had an old sewing machine so I sat down after purchasing my longarm and made the traditional yellow, red, blue Court House Steps.
I did hand sewing and made garments but half my life expediency was truly over before I ever actually sewed a quilt.
So here is the question you ask yourself every time before you start sewing.... What thread do I use?

I certainly asked the same question. I knew about Coats & Clark's All Purpose thus concluded - All Purpose - Utilitarian - Good Enough :) Watch for its picture in the course.
Now I am wondering what is TEX and WT and Denier looking at all the thread labels and display racks of little colored cubbyholes of spools? And that /2, what does that mean? I had a quilt to sew.

---
Why did I make my first quilt as my kids were headed for college you ask? So they could have a quilt to sleep under in the dorm, of course.
---
I got really pumped up and excited about longarm quilting and sewing quilts. But I did not know where to start especially when it involved thread.

I didn't belong to a quilt guild and my mom had stopped sewing, so just grabbed some random thread and crossed my fingers and threaded my sewing machine. At that point I was holding my breath as I stepped on the pedal.
What a plight. I took over the dining room and half the living room. I did not know what chain piecing was, or my Court House Steps quilt would have been pieced a whole lot quicker and we could stop eating on TV trays :)
I had no idea what I was doing. Maybe you have been there, all alone with your sewing machine.


There was no one to answer questions and help at that moment.


Plus, couldn't afford to take quilting lessons, waste money on thread, nor had the time.


As you can imagine, there wasn't a quilt shop around that offered a class explaining and demonstrating thread.


SIBBY-NELL ARRIVES
Okay I thought Brilliant!...I'll use the same thread that the longarm manufacturer used to run on my machine. After all, I rationalized, it is like using the same brand of oil every oil change that your car originally has in it from the factory. Next, I quickly got tired of using the same boring thread that looked like string on the quilt top. Where is the brilliant color, bling and sassy threads? This is what makes machine quilting fun and enjoyable, right!
Then I got THE WARNING-- Stay away from one brand which did not run well on my machine. Well it ran okay on my home machine, so what's up?
(PSSSST: Today I run that same thread on the same longarm without a problem.)
HMMMMMMMM
Between piecing the Court House Steps quilt and having my brand new shiny Quilting Machine delivered we moved to accommodate the machine :) I joined a big guild, quit my job and started a new job where I could sit all day making it possible to stand until 10 PM at night and weekends to teach myself machine quilting.

ONLY ONE?
I was constantly challenged to master by myself minute tension adjustments using my trusty tiny titanium tipped screwdriver with a blue handle from Sears. The reason I mention this is because I only had one bobbin case and was advised to change bobbin colors to match the top colors. Something about pokies and all. Following my quilting machine manufacturer's advice I used the same old boring thread and purchased a box of 50 shiny new metal bobbins, exorbitantly priced I might add. And, of course my faithful high-speed bobbin winder sat patiently, quietly waiting in the corner for an exciting new spool of brightly colored thread...me too!
Add volumes of cheap muslin yardage and poly batting and cheap sheets with puff paint yellow and pink daisies from Goodwill to the experience.

Receiving only ONE bobbin case with my longarm machine was actually a blessing, it made me work at thread adjustments.

BIG BEHEMOTH
And oh, I almost forgot, I have got to tell you about the batting. When the large bale of poly batting appeared at my doorstep, I could barely drag it into the corner of the dining room and wedge this plastic wrapped behemoth behind the dining room table so it stayed upright. When it came time to open the roll of batting....it expanded so much, it was bigger around than the dining room table! I stood there and watched in AWE.
BIG SLAP
About a year later I got a shiny new Janome 6500. During my training session at the Janome dealership got my hand slapped (yeppers) when I took out the horizontal magnetic bobbin case and tried to adjust the bobbin tension because... I just happened to have a few spools of thread with me ;)
Waving a distinctively scared sewn-through index finger at me she warned - "Frank (their tech) doesn't want you messing with that bobbin case!" Hand slapped.
Really?! You know some machines are set for embroidery and some are set for traditional straight sewing from the factory. How do you know that? Who tells you that? How do you even know to ask what you don't know?
Some thread you buy is consumer thread and some is commercial thread and made stronger and runs differently...so which is which?

All right, that slap woke me up! I knew the information I was using with my longarm would work for home machines too!!! Oh happy day! Now I can help everyone with a sewing machine.
100 lb SUITCASE
I started traveling to quilt shows and spent most of the time talking to the thread vendors.
I bought all the color charts for every type of thread, tons of threads, enormous cones of metallics still in their original wrap to this day. Once in desperation I left clothes and shoes in the hotel room to make space in my 100 pound suitcase for THREAD! I used to give away my CD Courses to the attendee that spent the most money on thread...some where around $430 just for that day she said. I saw the receipt!
Plus I remember in Philadelphia was gifted a beautiful dreamy large cone of luscious white silk thread from Robison-Anton as they were introducing their industrial threads to the quilting market. It still runs beautifully today. I would never think to invest in silk thread but now that I have learned how to run it...I use it a lot. Great for show quilts. Look for its photo in the course.
Made phone calls to the thread manufacturers - YLI and Superior.
Talked to the machine quilting needle manufacturers.
Spent hours talking to thread reps - Aurifil
Had one manufacture spool a special thread just for me because I love it so much.
Took lots and lots of notes.
Getting braver, started combining different types and weights threads in the top and bottom. (Could you do that?) (What are the rules?)
Ordered more thread to experiment with, too many thread types to mention here.
More phone calls, more questions and more shows.
Now it was time to put to the test what I learned about using different threads for quilting.

By then I had enough income to support my Professional Quilting Business, quit my job, took a few machine quilting classes and started to rep for my machine manufacturer. My biggest thrill came when I was asked to actually work the booth at my first ever....HOUSTON Market and Festival. I know! :)


Okay, here is what happened to me in Houston and it IS THE "Ah Ha" Moment About Thread that changed my life.
BIG HOLES
Marilyn Badger and Linda V. Taylor were discussing the large holes needles left in the quilts. You could actually see the light behind the quilt coming through the needle holes on the front. At first I thought they were using shiny metallic thread, but it was just the light sparkling through the layers of backing and batting and quilt top from behind. They talked about changing to smaller and smaller needles to reduce the hole's size but the thread simply would not run without breaking.
BAD MACHINES
So the complaints of bad experiences were complied as more very well known Machine Quilters joined the conversation. "There is something terribly wrong with our machines. They are bad. This machine wouldn't run this thread or that thread. The manufacturers have to do something! Yes, they have to redesign our machines!!!"
(QUICK NOTE: Their machines come out of industry, there was nothing wrong with the machines except that they were too heavy to toss over the side of a boat to use as a boat anchor.)
I remember quietly and demurely saying "you are using the wrong needle size, there is nothing wrong with your machines. You simply need to move up a needle size to run the thread and give the thread room to machine stitch properly, instead of moving down a needle size to reduce the needle hole size". (Needle sizes are compared and a formula for choosing the correct needle size is covered in the course.)
Well they all looked at me...she's kinda a newby isn't she, what does she know?

I recall they had all kinds of threads loaded on the longarms, midarms and shortarms that day: silk, 26 WT Aurifil, and a new Triloble Poly called Rainbow. (Bought 8 cones). I urged them to change the needles, there was nothing to loose. They did move up a needle size. It made all the difference in the world. Everyone was happy and machines were selling.
FINALLY!
Next I was being approached by thread manufacturers for endorsements. I had finally figured it out.
I could run the new thread coming out using this same method as I did running older threads. I still run 35 year old Cotty Cotton...remember?
I had dozens of customers and show quilts traveling and my philosophy is: it is the thread that makes a quilt yummy-cozy-dreamy. I tested thread for several thread manufacturers. As more styles and colors were released I got more excited. Since I had figured out how to run different threads, including specialty threads. I started teaching my thread class at shows, you may have taken it hands-on. I dared to do the thread challenge: bring me your worst thread and let's work out how to run it.
You see it is my inspiration for the machine quilting pattern. I love auditioning thread with my customers as we decide on the overall pattern and layout design. I hope it becomes your favorite part too, as you audition at least 3 different threads you already have for your next project. Sometimes it is the bazaar thread that you think won't work at all that is really the one you should use. Pull off about 3 yards of each thread. Clump it all up so it's spaced about the distance between the thread paths that you are considering....fun isn't it.
2 BROKEN THREADS
Putting all that information into practice using their suggestions I truly worked hours and hours to learn the secrets of thread. I even spent 5 hours with professional videographers filming (with 2 cameras) a thread video in my studio. I ran about 15 different threads on the top and about 8 different threads on the bottom. I still carry that 12 block sample with me today when I present guild programs and teach about threads.
You might find it interesting that only 2 threads broke, thankfully on camera. And oh what we found out as we adjusted them to run properly. Hopefully I will be adding that video to this course soon.

BIG RELIEF
Finally I can run all the different threads, with different WT and TEX and Denier.
I discovered why there are 2 different twists, different plys and strength and how they effect threads.

BIG DAY

I will never forget the day I discovered the one critical thing you should know that the manufacturers DO NOT TELL YOU.....running speed.
Ah ha! We are running faster machines today then I was starting out, this knowledge is Gold.


I am passing on this 20 year quilting journey and my love affair with threads and sharing it with you. So that you can benefit right away from my years of practice, experience and happenstance. All that I uncovered and discovered in a tiny twist of thread is in the full Course Curriculum below.
UP CLOSE
The course includes amazing close-up photos for which that I paid over $550. These zoomed in photos are so clear you can only see about 5 twists of the thread. Truly an eye opening experience. There are slubs, surprising sateen twists, plys, hand-dyed thread, and Mylar Holographic Ribbon so magnified you can see the layers fused. All of this presented so that you would understand what is truly going on with your thread and how to fix when your thread gets fussy...no wasted moments, frustration and worry.
So much is covered, every thread guide, batting, needle comparisons, bobbins, bobbin cases, bobbin baskets, cones, tie-offs, all the tensioners and running speeds, fabric tension, and fabric height too.


YOUR BENCHMARK
And most importantly I have included How To Find Your Thread Benchmark. This technique can be used for all thread types. It tells you exactly how to find the correct tension for your top thread tension and for your bobbin tension. You don't have to buy an expensive thread tension meter. This works for longarm and home machines so that you can quilt on, without breaking threads or ripping out loose threads.
What Type of Threads to Machine Quilt With and How To Run Them gives you a complete understanding of 15 different thread types and their characteristics.
BIG HELP
My favorite part in this course is that you will know why your thread broke just by looking at the end of the thread; that way, you will know what you have to do to fix it.
Now you can finally run all the thread you have already invested in, which I am sure is a whole lot more than the amount of this course.
So if you are struggling and think your machine is bad, or the thread is bad and your thread investment never sees the light of day because you get so frustrated, I guarantee you this course for 30 days or your money back, no questions asked.

Free yourself up to run the threads you already have in your studio and know that you can buy more of those luscious variegated threads, twists and silks that are available to us today and run them successfully with confidence.
CONTINUING TO TEACH
No matter if you have a longarm or home machine, this course will work for you and answer your questions. This course has been taught on all machine types at Janome Academy, Bernina U, SVDA , MQS, Innovations, AQS, etc. and will be of great value to you.
knock knock...Why is it they always turn the quilt over and look at the back?
To see if the thread tension is adjusted correctly. No more embarrassing moments like that for you.
This course is a 24/7 continual resource always available on Smartphone, Tablet, Laptop or Desktop helping you to finally make thread tension and machine adjustments with successful results right at your machine.

Scroll down the page and check out the full course curriculum or click here to register.
Please join us. Oh HAPPY Quilty DAY! Sally Terry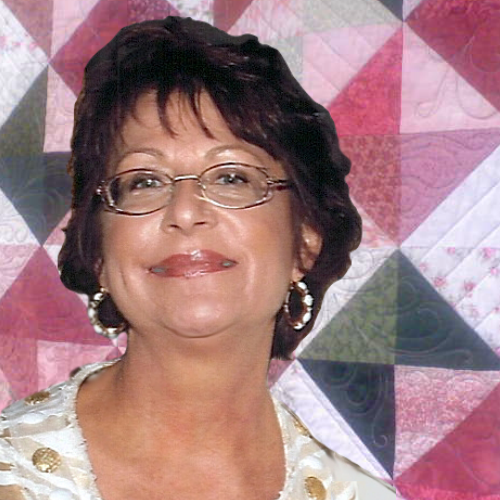 Thank you for taking time to read my story. I wish you the very very best of all things Quilting.

If you want to share with your friends clickity click click the social buttons at the top of the page and share this with someone you think may be interested in running all the wonderful threads with tension adjustment how-tos. :)
Course Curriculum
Step 2 The Most Used Adjustment
Available in days
days after you enroll
Step 3 Your Last Minute Tweaks
Available in days
days after you enroll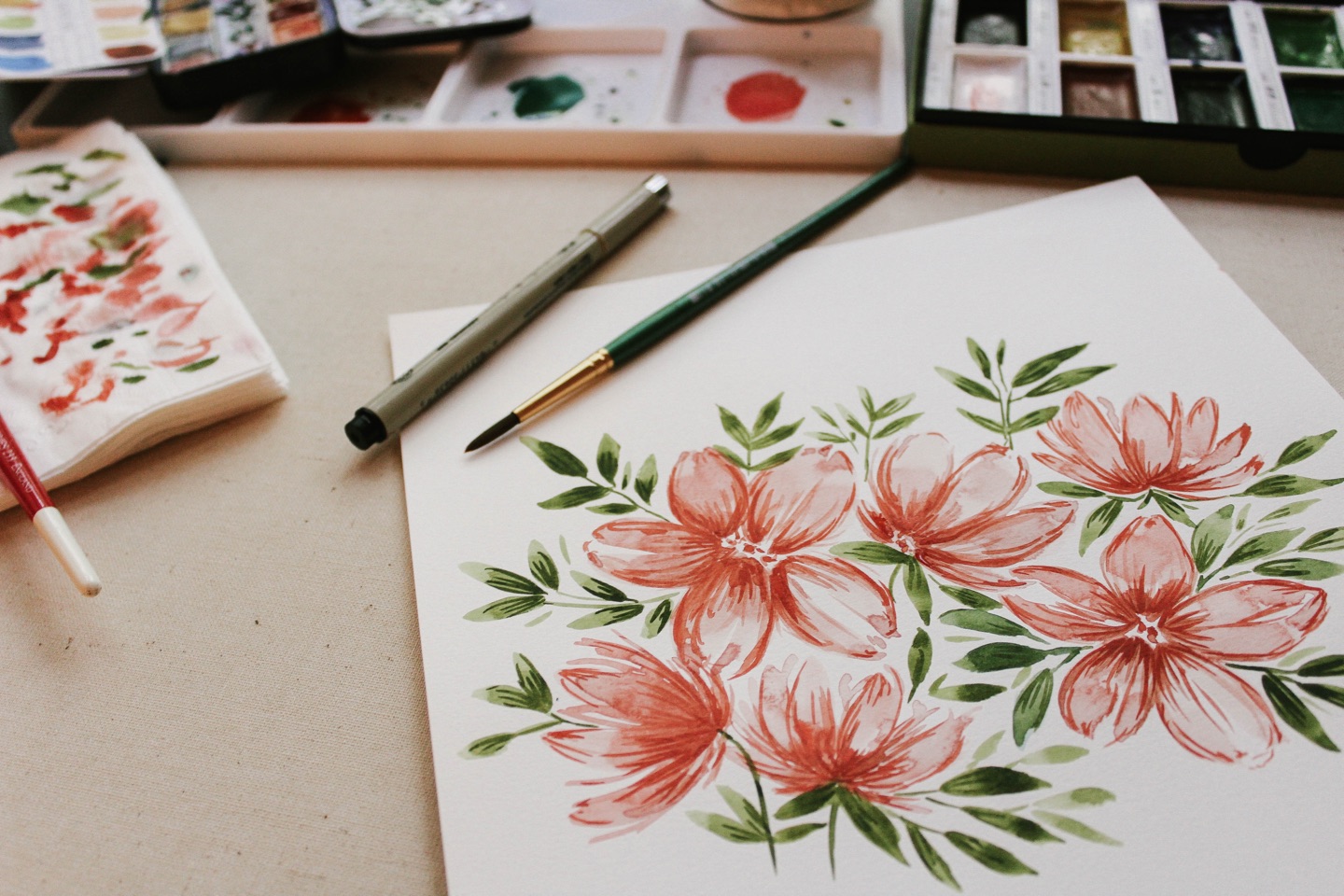 " And I thought I knew a lot about thread !?"
- Manatee Patchworkers Class Attendee, Bradenton, FL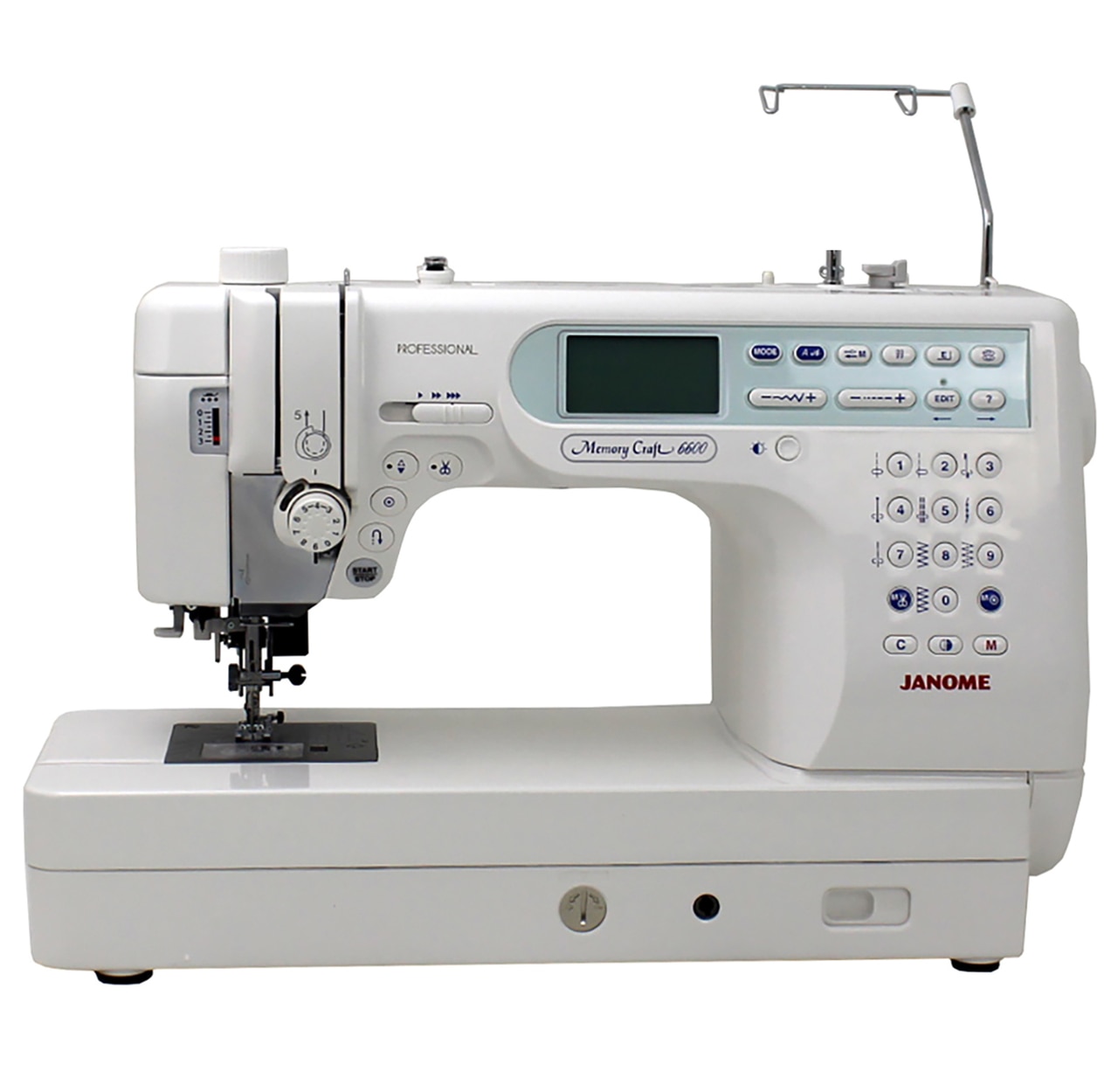 "This is a much needed class, this is a much needed class."
- Margo M., AL, Janome Trainer AQS Show Paducah

Sally is a great teacher and this thread class has many excellent points to assist every quilter in getting the most out of every cone of thread!
- Janet Michaud, ME
This course is 100% Full 30 Day Money Back Guarantee - No Questions Asked.
There is no risk with our Guarantee.
Plus thread has a lifespan of about 2-3 years so why wait?

This course is specially priced to be no more than the amount of about 3 cones of thread.
Your Instructor

Sally is an innovator and award winning machine quilter, Honored as Teacher of the Year by International Machine Quilters Association. Her "ah ha" techniques are industry standards. Originator of the Terry Twist Templates, Stencils and Patterns and The Language of Quilting. Sally's top selling books, Pathways To Better Quilting, Hooked On Feathers, and Pathways From Quilt Top To Quilted published by AQS echo her philosophy "you don't have to copy me to be successful, it's within you, we will show you where to find it within yourself and give you the tools."
She specializes in "wiggle room" patterns and designs that appear intricate, yet are simple to execute without a lot of marking. "I feel that we could spend hours quilting to cardboard and never be rewarded for the time and effort. With my techniques you can quilt small closely spaced beautiful designs without a lot of planning and the outcome is spectacular, as if you used lots of ruler work and tiny time consuming fills."
Frequently Asked Questions
When does the course start and finish?
The course starts now and never ends! It is a completely self-paced online course - you decide when you start and when you finish.
How long do I have access to the course?
How does lifetime access sound? After enrolling, you have unlimited access to this course for as long as you like - across any and all devices you own.
What if I am unhappy with the course?
We would never want you to be unhappy! If you are unsatisfied with your purchase, contact us in the first 30 days and we will give you a full refund.
Is an online course as good as in-person training?
Absolutely! Several studies show that online education is just as good (if not better) than in-person instruction. To find out more, check out this post on the
benefits of online learning
.