We are just launching our NEW Hooked on Feathers Free Motion Machine Quilting Course. It is a compact course focusing on the most popular feathering style ever. So popular it has become the Standard.
Learn how I learned to machine quilt feathers. Learn how thousands of other machine quilters just like you learned.
Since my book is now out of print this is the only way to receive the information from the one who created it.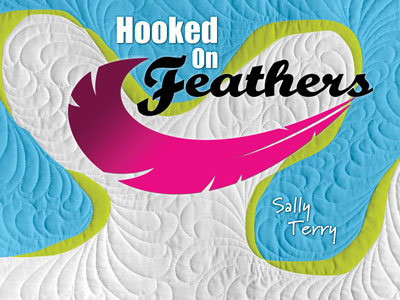 And we have oodles and oodles of techniques for you to use, because who knows more about what they created than the creator?!
Be sure to get the Learn How To Machine Quilt Hooked on Feathers Free Motion with Sally Terry